I have been working in the anodizing industry for more than 25 years and I am still as passionate about it as on my first day! Therefore, I decided to re-launch my blog about anodizing. You can still access my old blog, Anodizing World, but I will publish new blog posts here from now on. To get noticed about a new blog post, make sure you sign up at AnodizingSchool to also receive my newsletter!
What is aluminum anodizing?
Anodizing is an electrochemical process to thicken the naturally formed oxide layer of aluminum. Through this process, the oxide layer grows from nanometres to microns in thickness. As a result, your aluminum product not only gains a consistent appearance but also higher corrosion resistance. Improving the corrosion resistance will also make your aluminum more versatile for other applications.
Another reason why I love aluminum anodizing is that anodizing is the most environmentally friendly surface treatment for aluminum. You will learn more about the sustainability aspect of anodizing later in this blog post. But in short, anodizing allows us to recycle the whole aluminum product. So if we want to think green, anodizing is our solution.
If you are working with aluminum and you want to learn the basics of anodizing applications, the benefits, and the process steps of anodizing, this article is for you!
What do you use aluminum anodizing for?
It is probably easier to answer the question "what can anodized aluminum NOT be used for?" Anodized aluminum is an all-rounder and can be used for airplanes, solar panels, windows, curtain walls, laboratory equipment, and much more. However, there are some limits. Usually, anodizing is not used for electrical connection, products exposed to high or low pH or parts that will be bent.
After all, aluminum products need surface protection that ensures a life-long usage. Anodizing does not compromise the low density and high strength of aluminum but enhances the surface properties, such as corrosion resistance, scratch and wear resistance, chemical, heat, and electrical resistance.
But to give you an even simpler overview, the properties of anodized aluminum can be divided into three main categories:
PROTECTIVE PROPERTIES, meaning it is designed to protect the aluminum application from external damage. You can see in the example instrumentation pods for the FOCUS 3 made of anodized aluminum from MacArtney. Thanks to the anodized surface they are more resistant to potential impact with the seabed.

TECHNICAL PROPERTIES, involving or concerned with applied and industrial use. The picture below shows the hard-anodized FGR 250 front fork from Ohlins. Due to the anodizing treatment, the surface has lower friction than if the surface was bare aluminum.
You can learn more about hard anodizing here.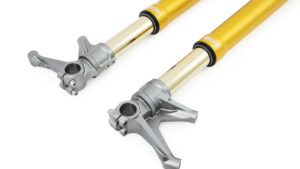 DECORATIVE PROPERTIES, using anodizing for the aesthetic factor are probably one of the most important surface properties. Often the decorative appearance is connected with some necessity for protection too. For example, if your smartphone has a colored aluminum backside, it is most likely anodized.
How does the aluminum anodizing process work?
The anodizing process consists of a list of process steps and can be divided into three phases:
Phase 1: Pre-Treatment
To prepare the aluminum surface for the anodizing step you need to follow the steps of degreasing, etching, and desmutting.
Phase 2: Anodizing
In the electrolyte in the anodizing process tank, the passing electrical current builds the anodic film on the aluminum surface and thereby thickens the natural oxide layer.
Phase 3: Post-Treatment
Finally, the aluminum can be colored and will afterward be sealed to close the pores in the anodic film.
Of course, in each phase, you have to follow various steps, which I explain in-depth in my Anodizing Masterclass.
In the Anodizing Masterclass, the first and only online anodizing course, I also explain why rinsing is one of the most neglected steps in the anodizing process. As will be explained in a later blog post, rinsing should be done repeatedly throughout the whole anodizing process to ensure a clean surface and by this a flawless anodizing result for your aluminum product.
9 benefits of aluminum anodizing
We have already touched on some benefits of anodized aluminum such as corrosion resistance and the increased sustainability. But there are many, many more benefits to anodizing your aluminum!
The thickened oxide layer is almost as hard as diamond protecting a relatively soft aluminum material.

The properties of the anodized surface can be customized to unique and specific applications.

Anodizing decreases the life-cycle cost of aluminum by a longer lifetime, lower finishing costs, higher durability, and lower maintenance costs.

The anodic coating is a conversion of the aluminum to aluminum oxide, creating a chemical bond to the metal, and therefore cannot – in theory – chip or peel.

The anodized layer is "glasslike" or transparent. This way the surface looks exactly as before the anodizing (if you don't apply any coloring).

The anodic film is porous and is therefore perfectly suitable for long-lasting coloring.

Anodized aluminum has a metallic appearance – unlike a painted surface which creates a more plastic-like appearance.

Most of the colors included in the porous layer have a high UV and weathering resistance – when processed properly

Anodizing is the most environmentally friendly surface finishing process. If we use sulfuric acid anodizing and colors without chromium included, you can call the anodizing process the greenest and most protective coating of aluminum.
What are the different anodizing types
Type I: Chromic Acid Anodizing
The first anodizing process that was invented is the chromic acid anodizing (CAA) also known as the Bengough-Stuart process. This type of anodized aluminum is mostly used in the aerospace industry because of its ductility.
Type II: Sulfuric Acid Anodizing
The most common type of anodizing is sulfuric acid anodizing (SAA). SAA is used in 70 % of all anodizing solutions. If you want to learn all about the type II anodizing process, have a look at the free preview of my Anodizing Masterclass.
Type III: Hard Anodizing
Hard anodizing gives you an even more corrosion-resistant surface than type II anodizing with a hardness of high-strength steel. If you would like to learn more about hard anodizing, watch our free webinar recordings at AnodizingSchool. You will not only get an introduction to hard anodizing but also learn about the MIL-A-8625F standard specifications and common defects that arise in the hard anodizing process.
Clear Anodizing
Clear anodizing is not a type of anodizing itself. Instead, it refers to type II anodizing but specifies that no color has been used to change the appearance of the surface. As anodizing already gives your aluminum product a metallic appearance you can use clear anodizing as a design feature.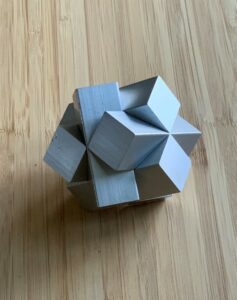 Black Anodizing
Black anodizing also refers to type II anodizing but with the surface colored in black.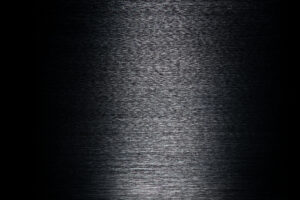 Can anodized aluminum be colored?
The aluminum oxide layer formed in the anodizing process is a porous aluminum oxide that can be colored. However, you have to be careful when coloring your anodized aluminum. Depending on the chosen aluminum alloy you might have a coloration of the aluminum oxide layer. This can change the appearance of your final color layer by a few nuances.
When talking about the color specifications with your aluminum supplier (if you are the end-user) or with your customer (if you are the anodizer) the common procedure is to just use two colored coupons to show the acceptable color range. However, this procedure is unreliable as people simply have different abilities to judge a color variation, which can lead to unpleasant and unproductive discussions.
Now, let me share some learning from my 25 years in the anodizing industry: when talking about color specifications, always agree on a number defining the desired color. Color difference can be evaluated by a DE which is a number consisting of the darkness/lightness, how blue/yellow, or how green/red your color is. The left side of the sample below is more yellowish with a b+-value = 1.47. In comparison, the right side has a b+-value = 1.038.
A later blog post will explain this color measuring process in depth. But if you can't wait to learn about it, have a look at module #8 in Anodizing Masterclass where you will be given the full explanation.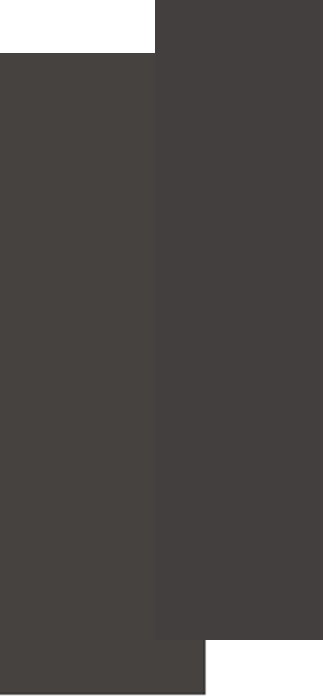 Sustainability: Why aluminum anodizing is the best surface finish
The reason why anodizing is one of the most environmentally friendly surface treatment processes for aluminum is that coatings such as paint as opposed to anodizing can dramatically reduce the ability to recycle the aluminum. Paints, plastics, and plating rely on problematic materials such as organic solvents that can compromise the recyclability of aluminum whereas anodized aluminum is "recycle-neutral".
The reason why anodizing does not need to use organic solvents lies in the anodizing process itself. The anodic coating is generated from the base metal in a water-based process and, thus, has essentially the same constituents as the aluminum itself: the anodized layer consists of ultra-thin, nontoxic aluminum oxide.
Do you want to join the movement and make the aluminum industry more sustainable? Then have a look at the AnodizingSchool, where I share free materials for a growing knowledge community.
Getting the perfect anodized product
Anodizing is no black magic, but you need to understand the process to get consistent and high-quality anodizing products that will never fail your customers. If you want to become a master in anodizing, I invite you to have a look at AnodizingSchool, where I share all my knowledge about anodizing.
If you need immediate help with your anodizing line, you can also hire me as a consultant. Contact me here.
Are you working with anodized products? Then grab our free checklist with 8 things to agree on with your anodizer to avoid mistakes and disappointments!