Acquire the right knowledge for your anodizing
and other aluminum surface treatment issues
Unique anodizing solutions
AluConsult has many years of experience with surface treatment of aluminum. At AluConsult we work independently and view surface treatment based on a desire for an optimal solution for the finished product. We use our large network to create unique surface solutions in close contact with the customer and subcontractor.
Knowledge-based development
AluConsult provides knowledge-based assistance when testing your aluminum product. We work closely together with different test laboratories and give an independent view on the test results. We provide comments and inputs to the test results, so they are more than just numbers.
Case Study: The Landi Chair by Vitra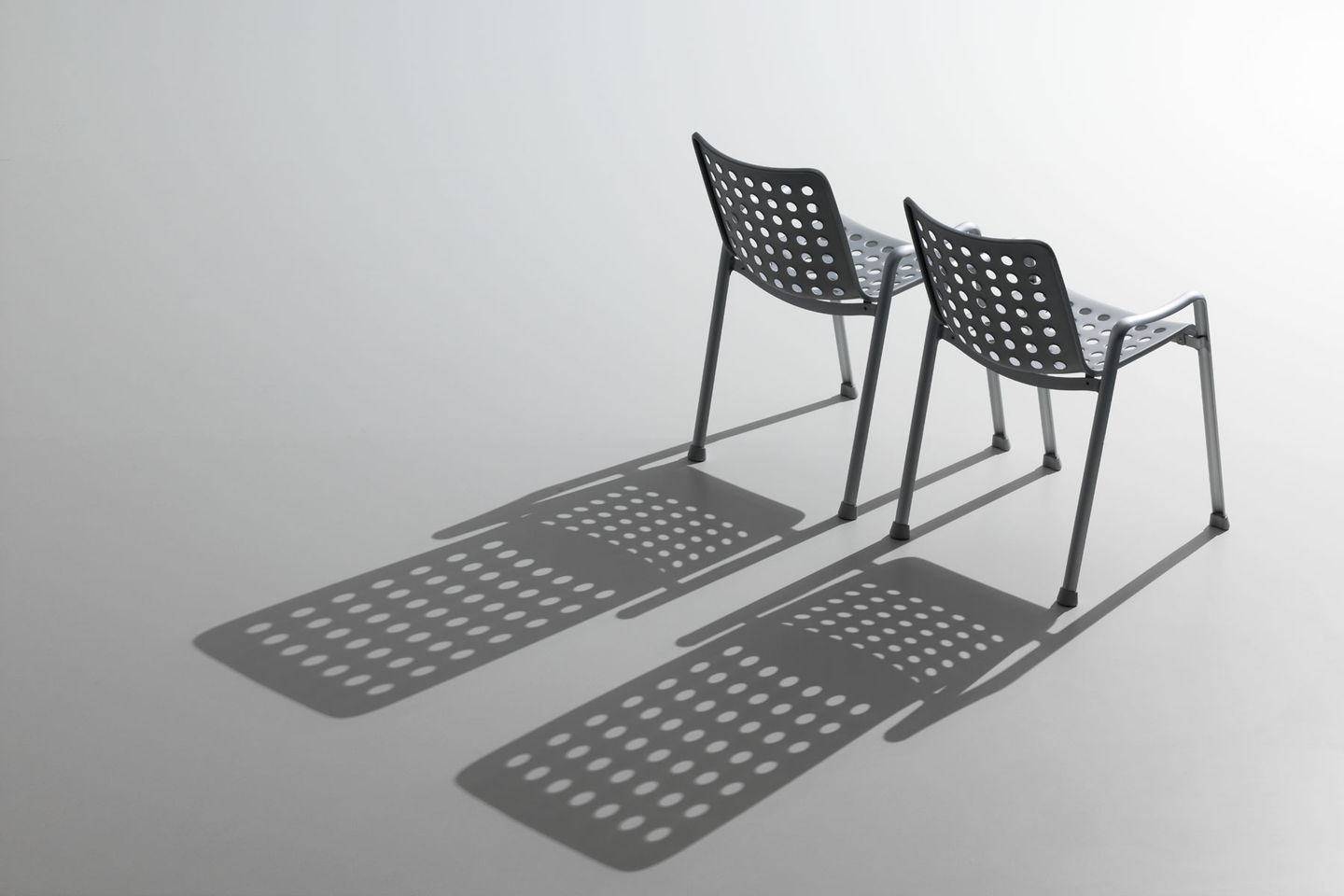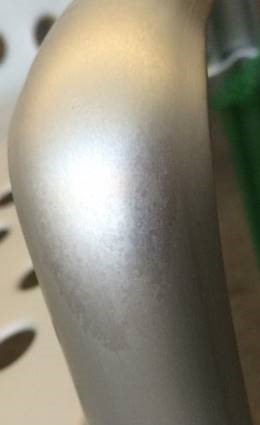 In 2014, Vitra wanted to launch a classic chair that went down in history as one of the first full-aluminum outdoor chairs ever, designed in 1938 by Hans Corey, the Landi Chair.
However, Vitra was experiencing difficulties with achieving the high-quality and aesthetical standard that their designs are known for. Specifically, the bended armrest caused the team great headaches. As you can see in the picture here, the heavily bended armrest showed a grainy structure in the aluminum surface. 
Vitra had almost given up the Landi Chair, when they contacted me. And I had to admit, even for an aluminum expert like me this an incredibly difficult anodizing problem to solve! After emailing back and forth for three months testing and analyzing the part, we finally decided to meet on-site.  
As the saying goes, the devil was in the detail. In this case it was in the smallest of details: the micro-structure. I believe the anodizer had an eye-opening moment when we realized that the standard pre-treatment for the used aluminum alloys needed to be changed. So, the great learning was: ALWAYS know the microstructure of the product you are going to anodize!  
 If you would like to learn more about the nitty-gritty details of why the aluminum microstructure is so important to know, enroll in the Anodizing Masterclass. 
FOR END-USERS: GET YOUR SPECIFICATIONS RIGHT AND IMPROVE DELIVERIES
As a manufacturer or engineer who works with anodizers on a regular basis, you have probably received faulty deliveries from time to time. It can be costly and cause delays in your own projects or deliveries. AluConsult can help you improve the dialogue about quality. 
Faults in the anodized aluminum product mostly happen because of wrong specification. I will help you create the exact specification for your aluminum product. This way, you can make sure that your anodized aluminum product will be delivered with the properties and appearance you expect – without color variations or stains. 
FOR ANODIZERS: OPTIMIZE YOUR ANODIZING LINE AND INCREASE COST-EFFIENCY
As a manager or owner of an anodizing line, you want to eliminate reworks or faulty deliveries. AluConsult can help you to optimize each step of your anodizing process with better-than-best practice. I will identify the necessary steps and work with you to produce consistent high-quality anodic coating. You will experience both increased customer satisfaction and cost-effiency of your anodizing line. 
AluConsult has been a great resource for us. When considering square pulse anodizing on our process, Anne came to our facility and made recommendations on our processes for improving the work that we do. We have continued to rely on them for consultation when we are stumped on issues or defects. This team is very knowledgeable in the anodizing process and all the quirks that come with it. We are thankful to be able to call on them for expertise.
For 25 years, I have been working in the anodizing industry as an independent consultant. Further, I worked as a quality manager in an anodizing company and supervisor in the surface treatment department in an aerospace company. Today, I can say that I have not only the theoretical but also the practical knowledge about anodizing aluminum.
Next to AluConsult, I am now also running AnodizingSchool – the first and only online school for anodizing. With this e-learning course, I seek to enhance knowledge about anodizing in the world. 
Over the years, my network has grown, and I have worked with aluminum suppliers, anodizers and end-users alike all around the world. Wherever you are and whatever you do with aluminum: your anodizing business is my business!